---
In order to save on printing and distribution costs, and to reduce
paper use in general, printed versions of the FogQuest Newsletter are no longer produced.  If you join our mailing list you will receive our regular e-newsletter.
Linked below are the last four  newsletters:
---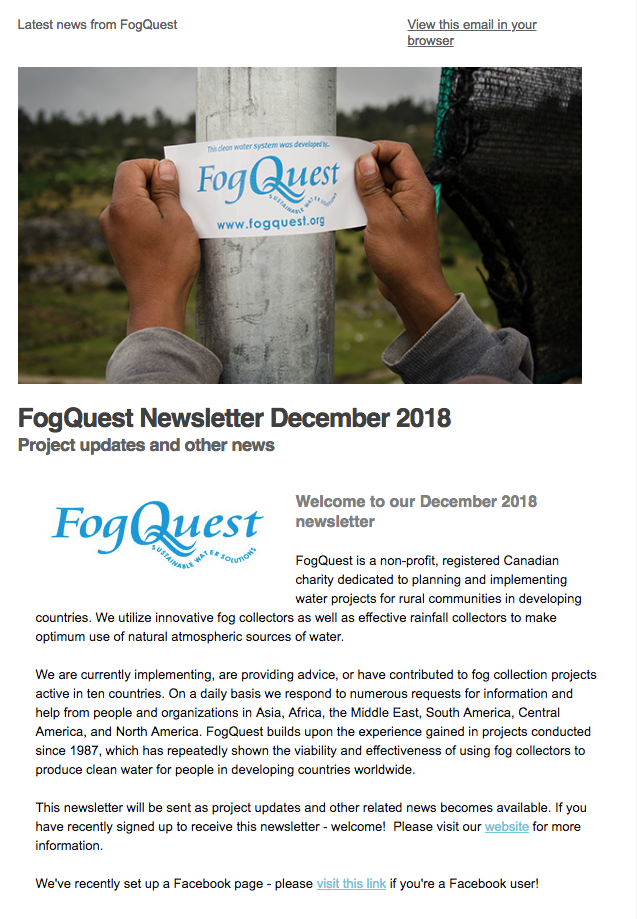 ---
An archive of past newsletters is available to FogQuest Members.
For information on joining FogQuest, please visit the Become A Member page.